Moderator: hawglips
Caseyc

Posts: 3
Joined: Sat Sep 11, 2021 2:35 pm
Just got done loading up some rounds! Is this about what I'm looking for? 30" circle at 30 yards.
You do not have the required permissions to view the files attached to this post.
---
patternfreak

Posts: 39
Joined: Sun May 02, 2021 6:31 pm
Count the pellets and figure up a percentage and that will help you. This is my pattern with the factory CYL choke that came with my new mossberg SA-410. This is at 40 yards and is exactly what I want for a duck load. Enough pellets to still be lethal on small ducks at 40 yards according to the Consep chart and enough penetration to kill a mallard at 60.
Usually the magic number is 70% of pellets at 40 yards, but I am fine with my percentage since I still have enough pellets. It would be much too tight at 25 yards if I went to an IC.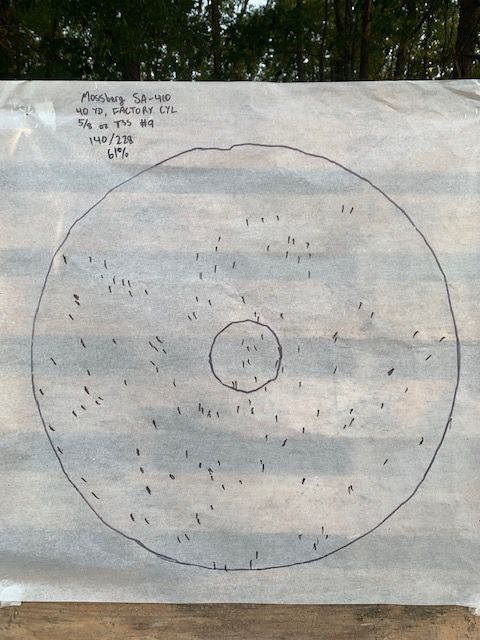 ---
---
Who is online
Users browsing this forum: No registered users and 1 guest