Yes, I've been getting after the coyotes pretty hard the last few weeks. I have killed about 25 coyotes now with TSS #2 in the 2-3/4", 1-5/8 oz. load. I'm impressed! Here is a pic from yesterdays hunt.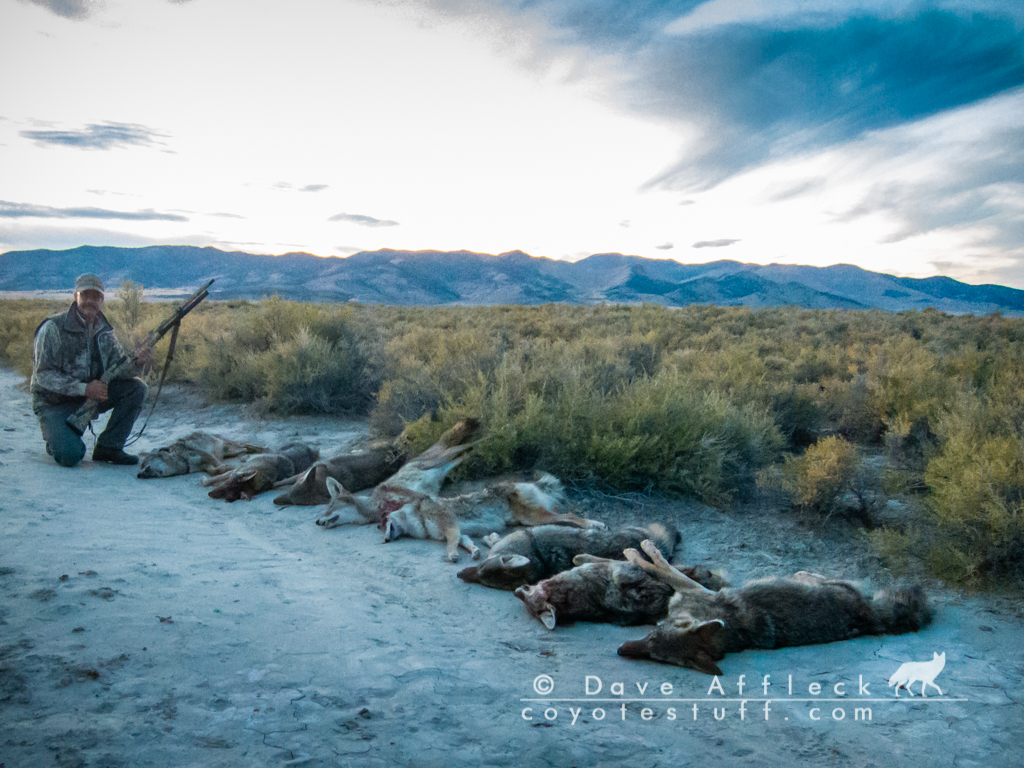 I had a shot last Saturday that sort of encapsulates my experience with TSS and my thoughts on it so far.
Had a coyote standing facing me at 60 yards. All I had was a face and a neck through a window in the sage brush. A 60 yard shot, with only face and neck showing, is a pretty low percentage shotgun shot in my experience. All the other coyote loads I've used, the patterns are really falling apart at 60 yards and so it's going to take some luck to drop that coyote. But, after all the pattern testing I did with TSS this summer, and having killed 20 or so coyotes with TSS in the previous few weeks, I felt like I had a really good handle on what the gun and the load were doing out at 60 yards. And I had absolute confidence in putting enough pellets in that coyotes face and neck, at 60 yards, that I didn't hesitate. I put the bead on his nose and let 'er rip and he dropped on the spot dead before he hit the ground.
A big, gorgeous male coyote, I weighed him at 36 pounds. Here he is.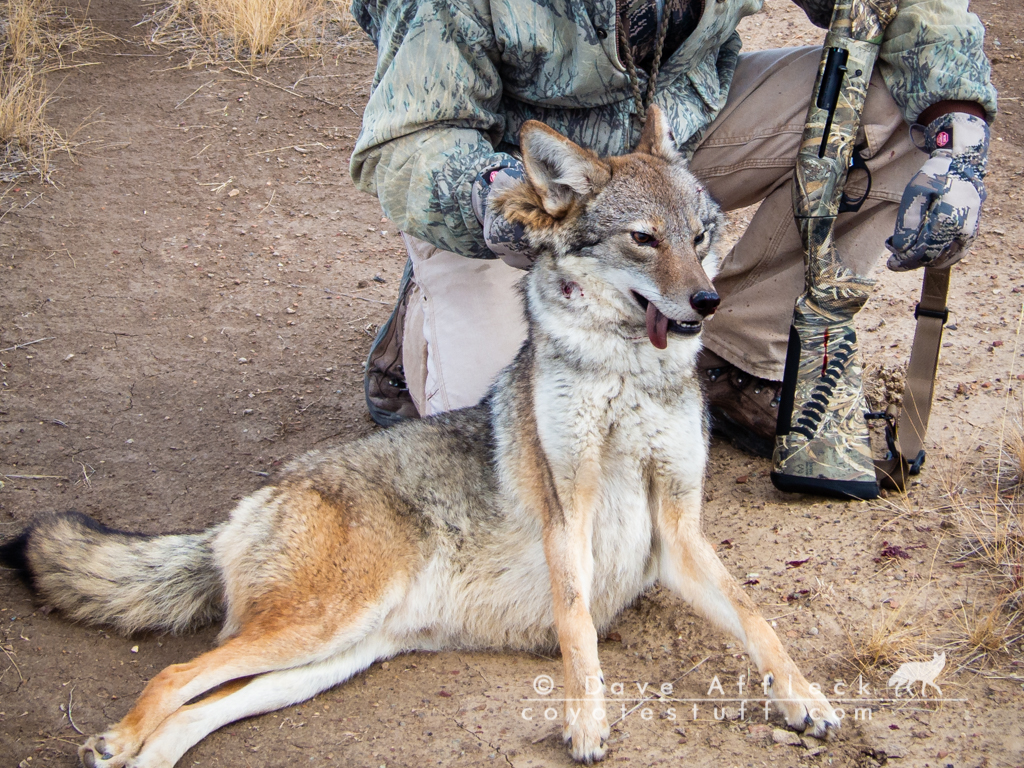 I skinned him and he had taken 12 TSS #2 pellets in the face and neck with deep penetration, at 60 yards. That is way impressive. But what really struck me about it, was that I KNEW the gun and the load were going to perform that way. That is pretty crazy. Total confidence in a 60 yard face shot!
Here is another pic from last Saturday.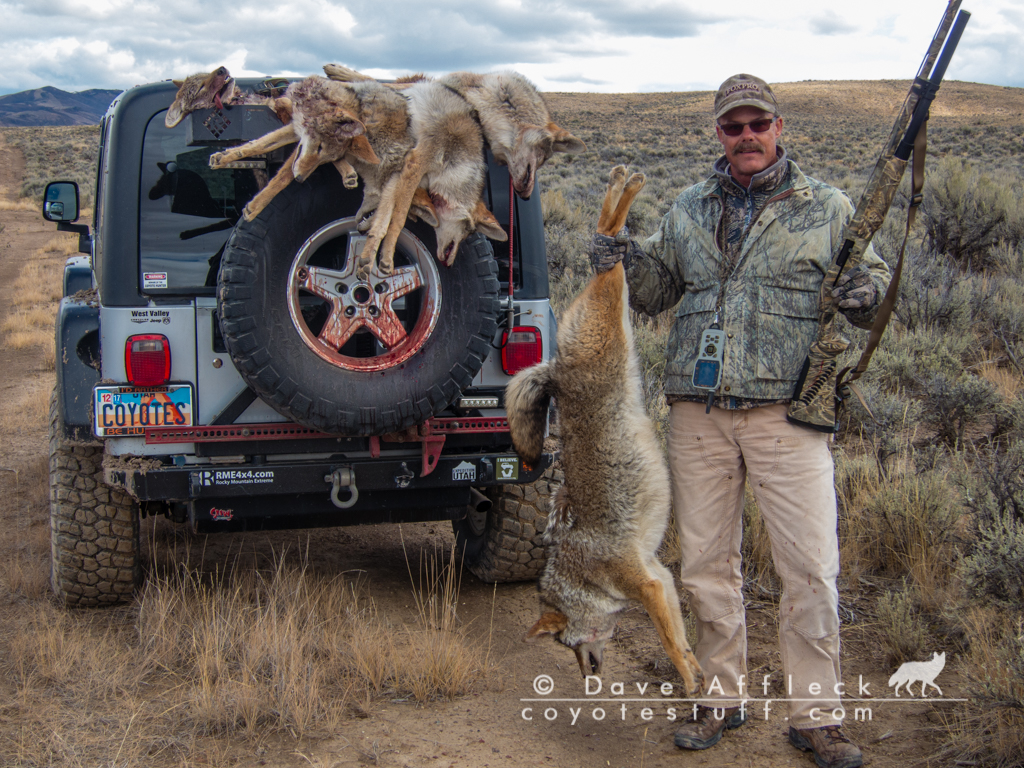 I'll be getting out amongst 'em again next weekend. I plan to try the TSS #4 on them, I haven't used any of it yet. But TSS #2 is working like gangbusters! Think I'll probably end up ordering some #3 to try too and suspect it might even end up being the sweet spot. But, only experience in the field will tell.
- DAA