I've been an avid reloader for years now. An old timer hunting buddy of mine that helped my brother and I get into reloading some 13 years ago, suggested that since we prefer to reload Hevi-shot, Heavyweight 13, and bismuth, that we should look into the old Tungsten Super Shot. I found that Bucks Run listed HeavyWeight 18 on their email and I gave him a call. At $45/lb for #7.5's its not something I want to shoot a lot of! But I gave it a try.
I started off with a 1oz load in a AA hull and it didn't pattern well. I found another recipe in my heavy shot reloading book for a 1 1/8 oz load in a AA hull and it pattered 100% at 40 yards!!!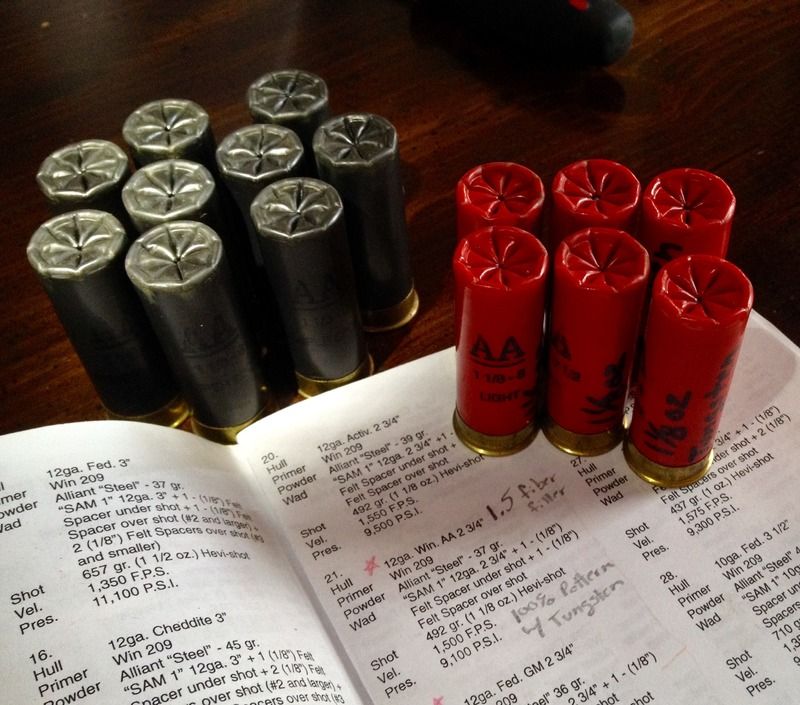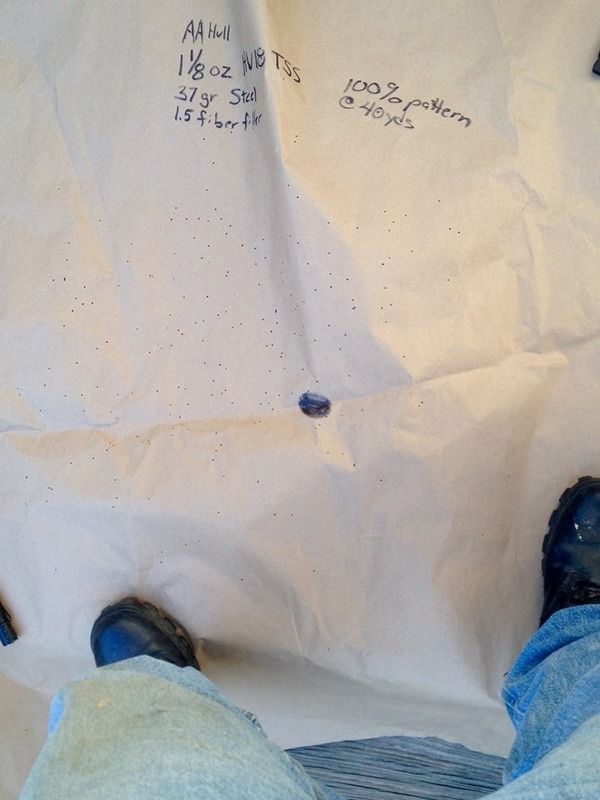 I loaded 6 of these and kept them with me all season. In January, I had the opportunity to bag some geese. The first one I shot was at 60 yards (with his feet down trying to land) and I killed him stone dead! His mate I shot at 57 yards trying to get away, and he too fell stone dead. The necropsy on these two birds found numerous pass thru wound channels in the wings, breasts, and necks of these two birds.
Near the end of January, I had an opportunity to hammer a single goose that broke away from a small flock and committed. I was hunting with my girlfriend and called the shot when the bird was at 45 yards and started to veer off. She shot and missed and I killed it around 55 yards. When she went to retrieve my bird, it was banded. The necropsy on that bird showed over two dozen hits through the back that penetrated completely out the breasts, neck, legs and wings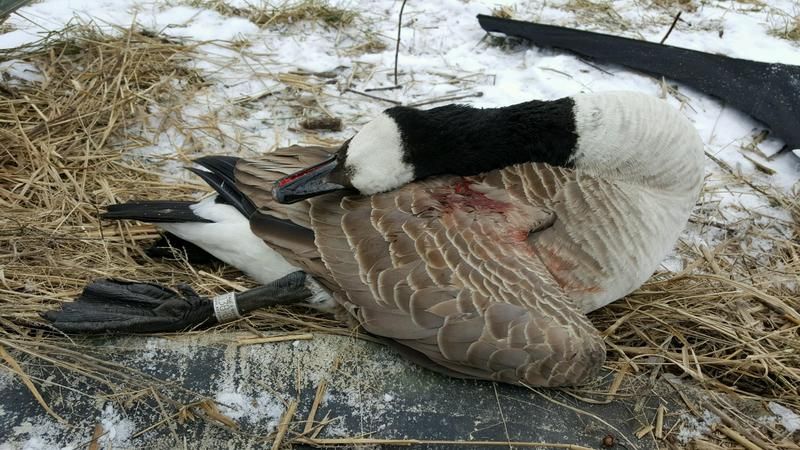 My twin brother has killed two Canada geese with this stuff at 52 and 58 yards respectively. He told me both times the he's shot, the bird "fell from the sky as if you dropped a dishrag full of sand".
It cost $0.11 for powder, $0.04 for primer, $3.21 for shot, $0.06 for fiber filler, $0.10 for Sam Wad= $3.52 per shell (minus cost of the hull). I know it's expensive, and I'm certain my other steel reloads of T's and BB's and regular hevi shot (12g/cc) and HW13 loads will kill at more than a dollar less per shell. But I just thought other reloaders might like to see what the super dense tungsten could do. It impressed me. And i'll keep a few loaded up just because.
Hope yall enjoyed my tests, results, and field report!
mallard_drake85